Terms of payment
Bank transfer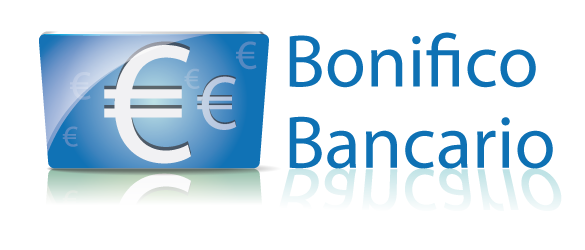 You can pay for your purchases by bank transfer; in this way, the shipping times are increased by 2-3 working days, to verify that the amount of the order has been credited to our current account.
Our bank details will be sent via email to the registration email address and in any case will be visible during the order process.
Credit card
You can use your Mastercard, Visa, Visa Electron, Postepay, American Express credit card and all major credit and prepaid cards.
Card payments are managed through Stripe, which ensures maximum confidentiality and secure data management; all card numbers are encrypted with AES-256 encryption algorithm, which is the ultimate in encryption security.
Our site also uses the SSL (Secure Sockets Layer) protocol to protect your sensitive data such as your password and credit card number.
Thanks to this protocol, the information is encrypted and protected from any type of attack.
PayPal

PayPal is an online payment service that allows you to make online transactions conveniently and securely. You can pay for your online purchases via PayPal;
When you select "PayPal" as the payment method in the order process, you will be transferred directly to the PayPal page. At the conclusion of the payment you will be redirected to the order confirmation page on our site.
If you already have a PayPal account, you will log in with your e-mail and password and you can confirm the payment.
If you don't have a PayPal account, you can create a new one using your credit / prepaid card. In this case, simply select the type of card, fill in the necessary data and confirm the payment.